Description

.header-wrapper,.subheader-wrapper, .left-col,.right-col,.creditlink,.footer-wrapper,.boxcontent,#ns_copyright,.topbar, #showcase,#tabs, #tab1,#tab2,#tab3,#tab4,#tab5, #descriptiontitle, #design, #seo { display:none;}
#descriptioncontent,#backup{ font-family:sans-serif;}
#backup{padding:10px; max-width:80%; margin:auto; text-align:center; font-size:13px; }
GENUINE BOSCH NEFF GRILL OVEN COOKER HEATING ELEMENT 297621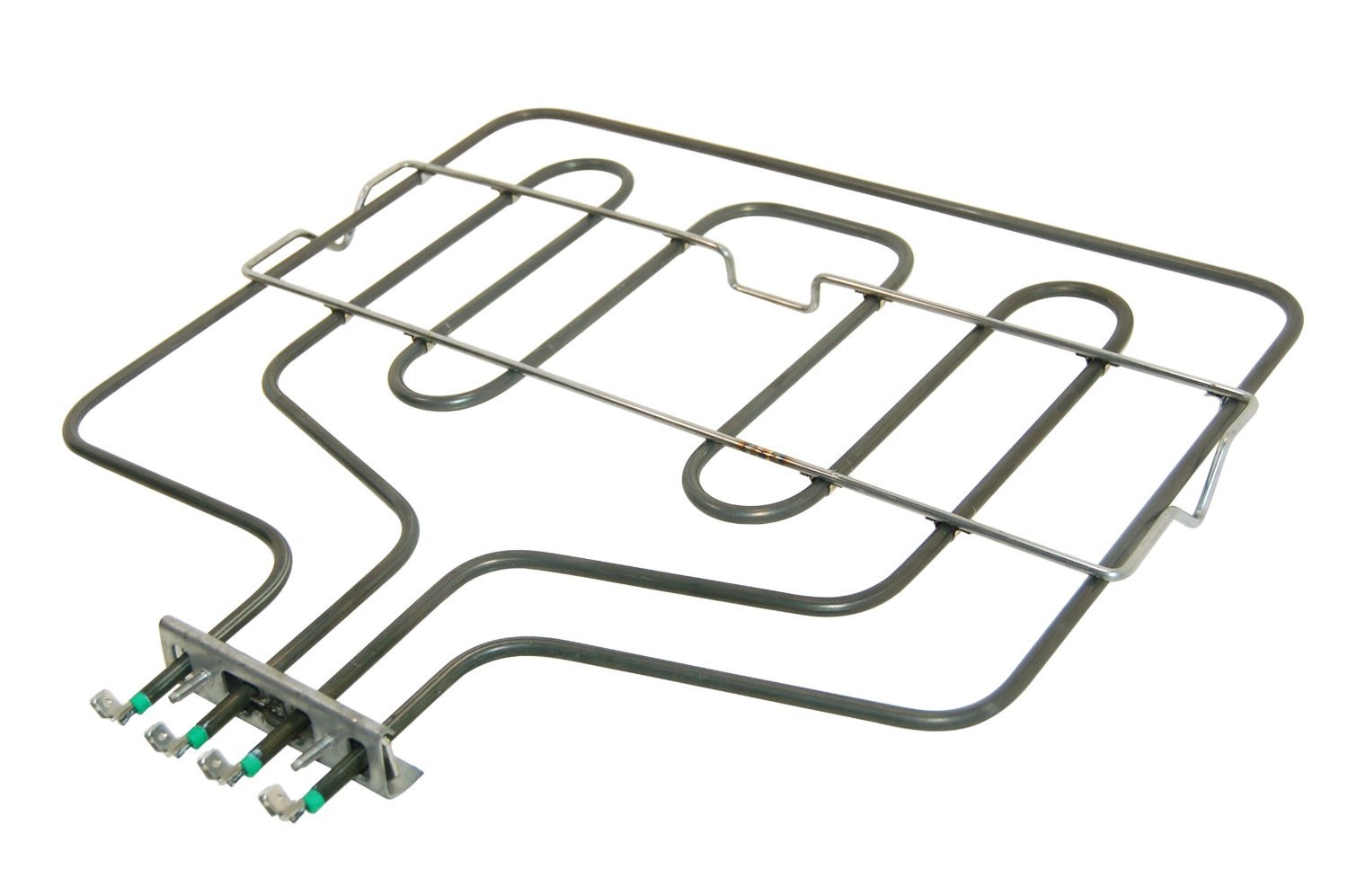 Item Description
GENUINE BOSCH NEFF GRILL OVEN COOKER HEATING ELEMENT 297621
Quick dispatch available from our high street shop, always kept in stock, and sent same day if puchased before 1PM, please feel free to email with any questions, or if your unsure what spare part you need, or see our ebay shop for hundreds of belts, bags, accessories and domestic spare parts.

Description
GENUINE BOSCH NEFF GRILL OVEN COOKER HEATING ELEMENT 
Manufacturer's Code - 
297621
Height: 355 (mm)
Width 390 mm
Bracket : 100 mm
Tags: 80 – 25 mm
Get your oven back up to temperature with this replacement element
TO FIT MODLES
B1441B0GB/01, B1451N0GB/01, B1561B0GB/04, B1641A2GB/01, B1441B0GB/02,
B1451N0GB/05, B1561B1GB/04, B1641N0GB/01, B1441B0GB/04, B1451N1GB/07,
B1561N0GB/01, B1641N1GB/09, B1441B0GB/05, B1451N2GB/01, B1561N0GB/04,
B1641N2GB/01, B1441W0GB/01, B1451N2GB/05, B1561W0GB/01, B1641N2GB/05,
B1441W0GB/02, B1451S2GB/01, B1561W0GB/04, B1641S0GB/01, B1441W0GB/04,
B1451W0GB/01, B1561W1GB/04, B1641S0GB/05, B1441W0GB/05, B1451W0GB/05,
B1593N0GB/02, B1641S2GB/01, B1451B0GB/05, B1451W2GB/01, B1593N0GB/07,
B1641W0GB/01, B1451B2GB/01, B1561B0GB/01, B1641A0GB/01, B1641W0GB/05,
B1641W2GB/01, U1451B0GB/01, U1461N0GB/01, U1461W2GB/01, B1691N0GB/01,
U1451B0GB/04, U1461N0GB/05, U1661A0GB/02, B1691N1GB/09, U1451B0GB/05,
U1461N1GB/07, U1661A2GB/01, B1691N2GB/01, U1451N0GB/05, U1461N2GB/01,
U1661N0AU/02, B1691N2GB/05, U1451S0GB/01, U1461N2GB/05, U1661N0GB/01,
B1691W0GB/01, U1451S0GB/04, U1461S0GB/01, U1661N0GB/02, B1691W0GB/05,
U1451S0GB/05, U1461S0GB/05, U1661N1GB/09, B1861N0GB/01, U1451W0GB/01,
U1461S2GB/01, U1661N2AU/01, B1861N2GB/02, U1451W0GB/04, U1461W0GB/01,
U1661N2AU/05, B1861N2GB/05, U1451W0GB/05, U1461W0GB/05, U1661N2GB/01,
U1661N2GB/05, U1661W0GB/01, U1661W2AU/01, U1863N2GB/01, U1661W0AU/02,
U1661W0GB/02, U1661W2GB/01, U1863N2GB/05, U1661W0AU/05, U1661W0GB/05,
U1863N0GB/01
Thank you for looking.
About Us
Electrical Sales Is based in the UK and specialise in supplying spare parts for Domestic Appliances. We not only ship to the United Kingdom but Worldwide. 
Rather than disposing of your appliance today it often makes more sense to repair it eliminating the throwaway culture which is so prominent in today's society. Electrical Sales prides its self on having a green policy.

All orders are dealt with quickly and efficiently by our fully trained staff whose aim is to provide a seamless service.

We hold thousands of spare parts in stock which are despatched the same day Monday - Friday on all orders received by 1.00pm.

If you are unable find a part you need in our online store,  please feel free to email us via the contact seller link on any of our listings, and our dedicated team will be happy to help you.

For issues with an existing order please email us and we shall endeavour to reply as speedy as possible.
 
All prices include VAT and Free UK Delivery. 

Vat Number: GB 197 28 28 17


Payment
Payment can be made by our Secure Paypal payment system. We accept all major Credit and Debit Cards.

We also accept payment by telephone. 
Shipping
We send all items to our UK customers free of charge. To keep our prices as low as possible our products are delivered by 2nd class royal mail post. 

FAQ's
1.) How soon will i get my item? 

See Shipping.

3.) How long do you take to reply to messages you receive? 

We aim to reply within 1-2 hours of receiving messages on ebay. This may take longer on busier days.

4.) Are item's despatched on the same day?

Yes, all order's before 1pm will be despatched same day. 

5.) Do you have a website and do you accept card payment's?

Yes, we do. Please see business details at the bottom of the item listing.

6.) Can you offer a discount on buying in bulk.

Please contact us for more details regards bulk purchase.  
Returns
We are able to accept items for return that you received no longer that 14 days and which are either faulty, sent incorrectly or ordered incorrectly. Parts must be unused and in there original packaging.  

Please ensure you include your Name and Address and any Returns reference number to help us process your return quickly.

All items purchased in error will only be refunded at the cost you paid for the item. Postage will not be refunded.

Items sent in error will be replaced with the correct item and return postage will be reimbursed accordingly.
Frooition | No-js Template | eBay design, eBay store design, eBay shop design, eBay template design, eBay listing design (ver:froo_no_js)
This listing is currently undergoing maintenance, we apologise for any inconvenience caused.